Search Engine Optimization Consultant
Professional Search Engine Optimization SEO Consultant.
SEO/SEM Consultant:
SEO consulting services is the easiest way to gain quick insight into why your web site is not showing up in the major search engines and what you should do about it. SEO Engineer gives convenient through phone or e-mail Search Engine Optimization / Search Engine Marketing consulting, site evaluations and recommendations.

Are you working on a new project? Doing a web site redesign and wants to get the SEO right before you submit the pages? Simply e-mail us the URL and details and SEO Engineer the SEO Consultant Cochin will instruct you on what needs to be done to get the SEO right.
Process for Search Engine Optimization (SEO) Consulting:
Send an e-mail to SEO Engineer the Best SEO Consultant Kerala at seo@eml.cc the URL of the website you want to optimize with keywords you have tried to optimize it for and other relevant details you want me to focus on my consulting. Please provide contact persons name and contact number in the e-mail.
After receiving e-mail SEO Engineer will evaluate the URL you have provided and send a reply asking for further clarifications if necessary. If no further clarification is necessary a detailed e-mail will be send instructing you on what you have to do to your site to help it achieve high rankings in all the major search engines.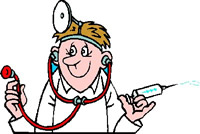 What comes under SEO/SEM Consulting?